Marble Inlay Flooring
---
Marble Inlay Flooring-Tilo brings to your home a perfect fusion of modern and Classical Marble Inlay surfaces. Explore Varieties of floorings, Table Tops, door panels, wall hangings and many more to customise your living space into a work of art.
Tilo is an artistic expression specializing in the traditionally rich Marble Inlay surfaces. Tilo presents a wide range of collections, each as unique and as refined as the other.
For those who put their hearts into their abodes, this delicate, handcrafted artwork is the perfect way to add a touch of finesse.
More about Inlay
Believed to have originated in the late 16th or early 17th century, Inlay or parchin-Kari is a form of decorative art that has royal roots.
The technique involves attaching various Decorative Material / Ornamental /Semi-Precious stones to a carved based surface. It requires an astute precision and aesthetic sense.
Inspired by the Mughal and Persian artistry, this form gained popularity in India and was soon attached with royalty.
The craft and skill travelled through artisans generation after generation, while the art became historically rich and majestic.
When you choose a Marble inlay item, you preserve a bit of history and gift yourself something so artistically nostalgic that will go on for generations after generations.
Marble inlay is a decorative technique that involves inserting pieces of colored marble into a surface made of a different type of marble. The inlaid pieces are cut and shaped to fit into the surface, and are often used to create intricate patterns or designs. This technique is often used in flooring, tabletops, and architectural features such as fireplace mantels and staircases. Marble inlay is a traditional art form that has been used for centuries, and it is still popular today due to the beauty and durability of marble.
We create for you. We create with you.
Choose From a plethora of exclusively selected designs to share your own distinctive insights, we create a one-of-kind piece that reflects you.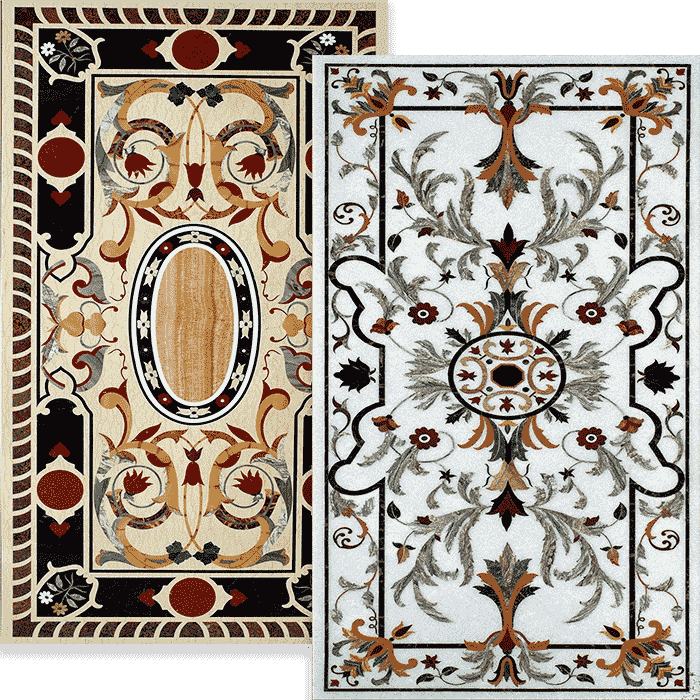 Custom Marble Inlay Flooring
When exploring Custom Marble Inlay Flooring, it's necessary to search out styles that make a particular mood throughout the house additionally as complement the design and finishes of your home. Each Mosaic Marble Flooring style at Tilo Marble Inlay is galvanized by ancient and stylish European style and customized to your distinctive aesthetic.
Every Custom Marble Inlay Flooring project starts with associate degree in-depth voice communication with our shoppers wherever we have a tendency to discuss your style choices, our inlay collections and your specific tastes. Our artistic designers can then use your architectural plan or measurements to develop a rendering with designated color palettes and flooring designs, taking into thought our existing inlay collections, your current house and different style principles.
[divider-height=10px]

Natural Stone
Over two decades TILO has amassed a vast collection of rare precious, semi-precious and ornamental stones. The finest lapis lazuli from Afghanistan, the exquisite agate from Brazil, the vibrant malachite from the Congo, the perfect crystal from Madagascar, the rich Jaspers from Central India…
Technology
Although much of Tilo's expertise lies in the skills of artisans, we have the facilities and equipment to deal with virtually any scale of technology projects.
Design
Not only do we provide manufacturing services at Tilo, but with our in-house designers and consultants, we can develop your project with your first thoughts and dreams.
Our experience and an extensive reference library enable you to offer the widest possible choice of solutions, whether it is a luxury interior design, an interpretation of an existing work, or something completely new.
Artisan
We have highly skilled and extremely experienced Artisans which can turn any idea or imagination into reality. Our artisans have created marvels with marbles with extreme precision.
We Have Great
Achievement To Show !!



Tilo Pvt Ltd manufactures amazing Marble Articles which have Original Design and are rarely available in market. We have Marble Medallion at our Home and its design is just unique.

We recently redesigned our home and maximum part were replaced by Semiprecious stone slabs supplied by Tilo Pvt Ltd. Our house look like a paradise. Thank you for great product.

We have bought Agate countertops, fixed in wall and in kitchen and they look fabulous. Thank you Tilo Pvt Ltd  for great finished product.

Export Promotion Council for Handicraft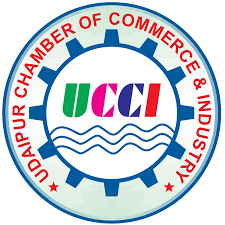 Udaipur Chamber of Commerce & Industry
India Trade Promotion Organisation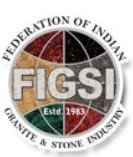 All India Granite & Stone Association

Centre for Development of Stone

Marble Inlay Flooring History
Marble Inlay Flooring has a rich history that dates back to ancient civilizations. It was commonly used in palaces, temples, and other grand buildings as a symbol of wealth and luxury. The ancient Egyptians, Greeks, and Romans were known for their intricate and detailed marble inlay flooring designs.

In the Renaissance period, marble inlay flooring became popular in Italy, where skilled artisans developed new techniques to create intricate and detailed designs. This type of flooring was used in churches, palaces, and other grand buildings.

During the Victorian era, marble inlay flooring was popular in England and was used in grand homes and public buildings. The Victorian era was known for its ornate and detailed designs, which were often influenced by Gothic and Renaissance styles.

Today, marble inlay flooring is still used in high-end homes, hotels, and commercial spaces, and it is considered a luxury flooring option. It is a timeless and elegant design element that adds a touch of sophistication and luxury to any space.