Marble Inlay is a very attractive, elegant and standard option for flooring as it gives a classy look to a space. Like marble inlay, it has been the material of choice for any spaces by designers and artisan throughout history.
Marble Inlay Floor is the surface of a Luxury Villas, Private Houses, Malls, Hotels etc. on which one stands. Marble Inlay Flooring, on the other hand is the general term for a permanent covering of an elegant floor.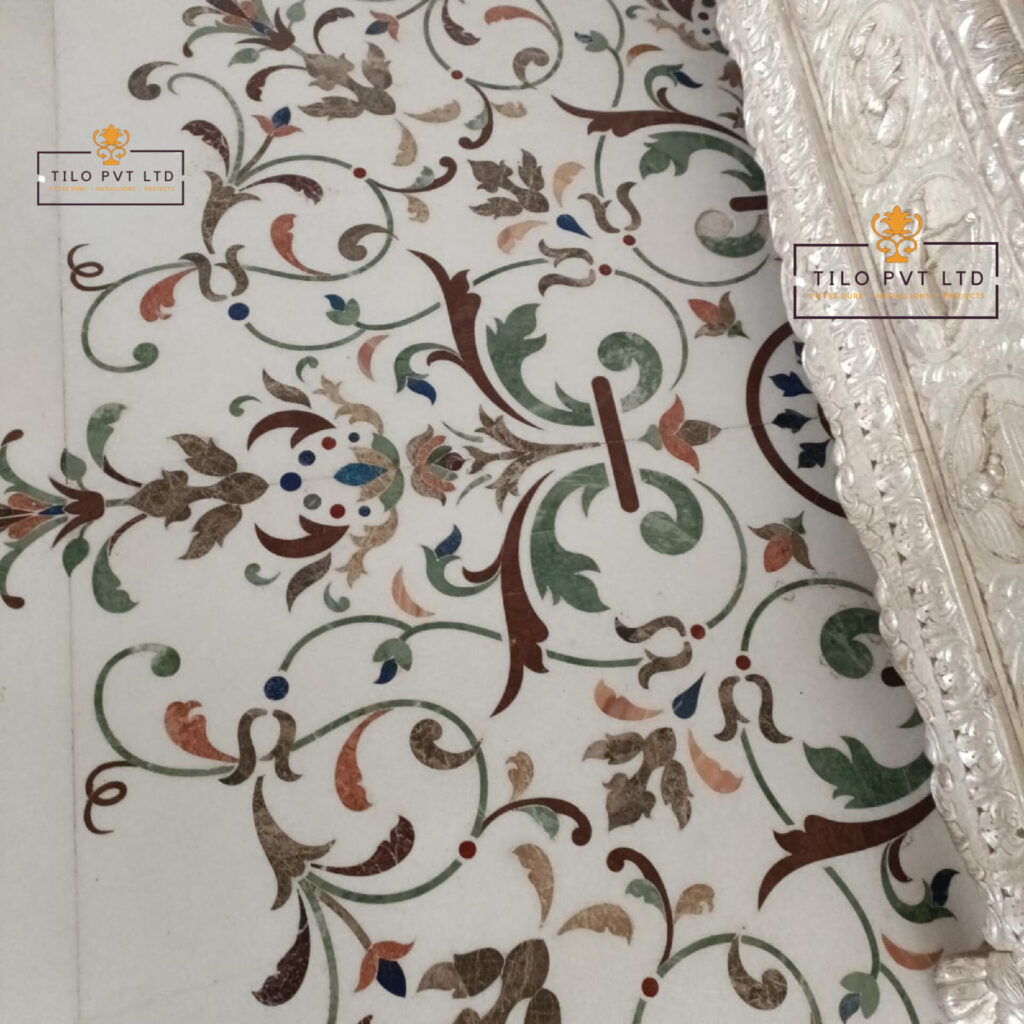 With people paying careful attention to the interiors of their floor, there has been a great demand for Luxury Marble Inlay Flooring. As a result, the marble inlay flooring manufacturers on many projects have emerged as a great source of flooring for interiors of all kinds. Not far from there, Tilo Pvt Ltd Creations is known for its designer Marble Inlay Flooring in Udaipur, India.
When an interior designer or a client decides on a theme for their spaces, they would want Custom Marble Inlay Flooring that would help them tell their story. But it could become a challenge to source inlay flooring that supports such themes. That's where we steps into help the designer / client. We have the ability to transform their ideas and imagination into reality. We could also conceive the designs in discussion with the customer and deliver exactly what they want.
WHAT ARE THE ADVANTAGES OF MARBLE INLAY FLOORING?
Beautiful: and will always look as royal elegant as the day it was installed.
Marble Inlay Flooring Designer on Udaipur offers a wide range of options in terms of designs. At Tilo Pvt Ltd, our biggest strength is to offer diverse designs that appeal to a wide range of clients. We make extra effort to understand the background, lifestyle and desires of our clients and suggest the most appropriate design solutions. From the bold and intricate to the contemporary crafted and minimal aesthetics, we can achieve any design for our clients.