Beautiful marble flooring started its journey into our homes as Inlay. Marble is now mined throughout the world and is highly prized as a natural product for flooring. Marble Inlay Flooring Grace your home.
The living space to your home needs to be both energetic and stylish. As the first thing people see, it sets the scene for the style and design of the rest of the home. You'll therefore need a floor that is both striking and energetic. It should be Marble Inlay Flooring enough to handle heavy Elegance your home and also easy to maintain and clean.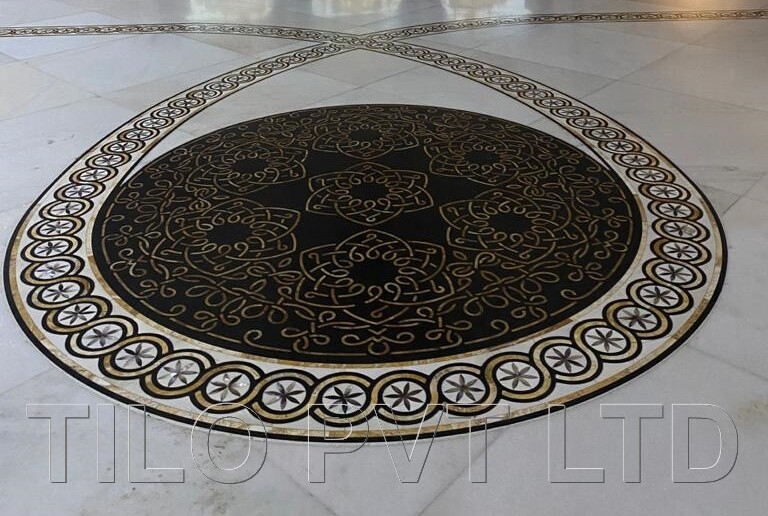 You should also consider a Marble Inlay floor that is easy to looks. Heavy Marble inlay designs may increase the chances of sparkle your home.
Many flooring options meet these criteria and are suitable for entrances, including glass inlay, Brass Inlay.
Marble inlay work is one of the most attractive arts that come from marble. It is the traditional art that adorns the taj mahal and other mugahal monuments with luxurious looks. Marble inlay can be customized and used for flooring, pools, tabletop and so on as per your design requirements.
How to choose the right type of Marble Inlay for Floor Design?
Marble Inlay Flooring can add class to any space for years to come, may it be commercial or residential. You can select different types of marble inlay design for your home. The TiloPvtLtd can help you select the best marble for flooring, wall cladding, counters and more in the world.
Marble Inlay Flooring also works great with all kinds of Space conditions, making it easy to maintain. This makes it an excellent choice for spaces across the home from foyers, living room to bedrooms, bathrooms and more.
Here is some interesting marble inlay flooring design ideas for your home, commercial or residential! This can be your guide to different types of Marble Inlay Flooring Designs in different spaces.
Try different textures and finishes with marble inlay flooring –
You can briskly use textured marble inlay in interior design to achieve a luxurious & Heritage look. Different finishes will help you enhance the beauty of your selected marble Inlay by giving it a timeless feel. Depending on design requirements, you can also customise the finishes with the assistance and expertise of The TiloPvtLtd team.